Increase Efficiency.
Bespoke Analysis and Reporting
Bespoke Analysis & Customized Reports
Imagine having to analyze, write, interpret and assemble a presentation deck for the next management meeting. Say goodbye to late nights. We are your extended brain and bodies.
Most organizations spend considerable amount of time to prepare reports for operational team, the top management, the board of directors and if you are unlucky, for other departments too. The same amount of time and resources can be utilized to other value-added activities such as focusing on operational excellence or problem-solving.
Data science allows the flexibility of analysts to customize data analysis and reporting based on what you need. Our years of experience in data analytics, with focus on social media data, provides a unique advantage to companies which seeks more than cookie-cutter reporting templates from off-the-shelf software.
Combined with our management consulting experience and experience of writing thousands of reports, we only deliver bespoke reports based what your organization needs.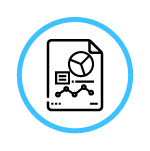 customized analysis and reports delivered
Key benefits of custom reporting
Flexibility to add or retain analysis that brings more insights to your organization. And carefully custom-built bespoke charts where the most insights can be found.
Intelligence is power. Tailored made information brings a competitive edge to your business by having unique intelligence that is beyond your competitor's knowledge.
Off-the-shelf online reporting dashboards have limited insights and not designed by business users in mind. As a result, this may not answer most of your business objectives and goals.
Gain more from recommendations and root-cause analysis as most reporting templates from off-the-shelf software cannot automate these set of functionalities which otherwise are performed by a team of experienced individuals.
Removal of meaningless vanity metrices, or figures and charts that may bring little to no value to your organization. We custom build meaningful insights from analysis and metrices that makes sense for operational and strategic reasons.
Quality Management Reports. Delivered.
There are few categories of analysis reports that we offer.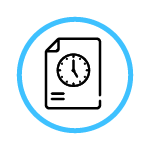 Daily reports are perfect to those who prefers to gain the best from real-time monitoring – eg: social media monitoring for issue tracking and managing reputation risks. It contains curated information designed to increase your response time to act, or for issue-escalating and deliberation.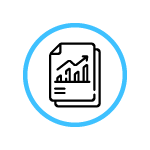 Weekly reports are ideal for operational campaign managers to understand long term trends, spot patterns or to recurring issues. It is ideal to those who are working endlessly to assess sentiment changing or the effectiveness of their communication activities or campaigns. A weekly report can consist an analysis of sentiment from social media and other datasets such as campaign performance data. This is to give better control when aligning to your KPI targets.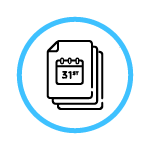 Monthly reports are ideal for senior and top management. This comprises of consolidation and amalgamation of information from various data sources, including but not limited to social media data. Information from monthly reporting is usually tied with campaign-based or operational-based KPIs. The information is then used to perform a strategic decision or charting the next course of action by decision-makers.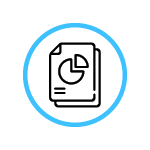 Most public listed companies are aligned to quarterly reporting; which forms the corporate governance and standard controls imposed by regulatory bodies and authorities. Our quarterly reporting stems from standards and best practices adopted by financials and operational are presented alongside with reputation risk for example, or to be used internally by the board and top management.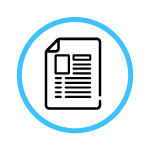 A baseline analysis report is a one-off analysis performed prior to our client engagement with the purpose of assessing your organization's current performance. Regardless your business objectives (e.g. reduce reputation risks, increase brand loyalty, improving sales conversion from marketing campaigns, or others), our bespoke baseline takes into account various datasets including sentiment analysis from social media and your social media assets.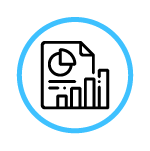 More often than not, advertising agencies and campaign managers spend considerable amount of resources amalgamating and consolidating various data sets in various formats (Excel, PowerPoint, etc) in order to develop a meaningful campaign report. We cut down your time to analyze campaign data to deliver actionable insights within the specified turnaround time. In addition, we are able to develop a single-view campaign performance dashboard using data from Google Ads, Facebook Ads, Youtube, etc to gain more control of your campaign.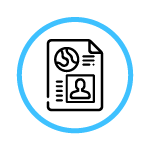 Designed and developed specifically for strategic communications and PR practitioners, our custom crisis report enables you to gain better insights from our sentiment analysis using our proprietary text algorithm SENTIROBO®. We analyze dialects, slangs, and sarcasm in multiple languages. Our ad-hoc crisis reports are inclusive of our reputation risk monitoring coupled with superior insight to operationalize seamless tactical and strategic communications initiatives.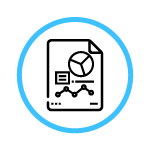 Competitor Intelligence Report
Competitor intelligence analysis report is one of the common analysis that brands look out for. We provide brand health checks, sentiment analysis and other parameters to asses your competitors to enable you to have the competitive edge.
Discover more value in your analysis and reporting activities
As communications in the digital world are getting more complex with millions of conversation in social platforms,  there are values to be unlocked when you begin with the right steps. We uncover more insights than your conventional tools or existing processes.
Drop us a note and we are more than happy to assist.