Berkshire Media exists because we understand the impact of social data analytics to solve business challenges and improve lives.
We are a team of diverse talents from various fields who are bonded by strong values which include being champions for knowledge, insights and action.
Our team strongly believes that truest way to navigate challenges is by combining the best in technology, people and process, and by empowering humanity with data.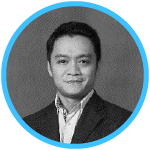 Founder / Managing Director
Shahid Shayaa founded Berkshire Media after spending more than a decade in business strategy and transformation. 
He is instrumental in pushing the boundary of social analytics through data science and data-driven approaches in order to obtain actionable insights for strategic decision makers. A self-taught programmer since he was 14 years of age, Shahid conceptualised and developed the sentiment and emotion text analytics engine SENTIROBO ™ and EMOROBO ™, a proprietary machine learning algorithm that is vital to the formulation of data driven communication campaigns for clients across various industries.
He now advises top leaderships and senior executives on strategic communications for publicly traded companies and the public sector. Shahid holds a First Class Honours in Mechanical Engineering and Masters of Philosophy (MPhil) from the University of Sheffield (UK). He was the recipient of Asia Award 2018 by the CEO Magazine in United Kingdom, Top 40 Under 40 by The Prestige, The Entrepreneur, Astro Awani and other many other media.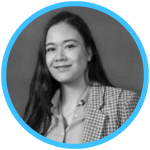 Executive Director & Project Director
Fatin leads large scale social data analytics and digital media projects for GLCs, MNCs and the public sector. She currently leads operations, client engagement and project management matters with the Data Analytics & Research Unit and Campaign Strategy & Delivery Unit at Berkshire Media. Fatin graduated from the Curtin University of Technology, Australia.
As communications in the digital world are getting more complex with millions of conversation in social platforms,  there are values to be unlocked when you begin with the right steps. We help you uncover more insights to drive more results to your organization.
Drop us a note and we are more than happy to assist.