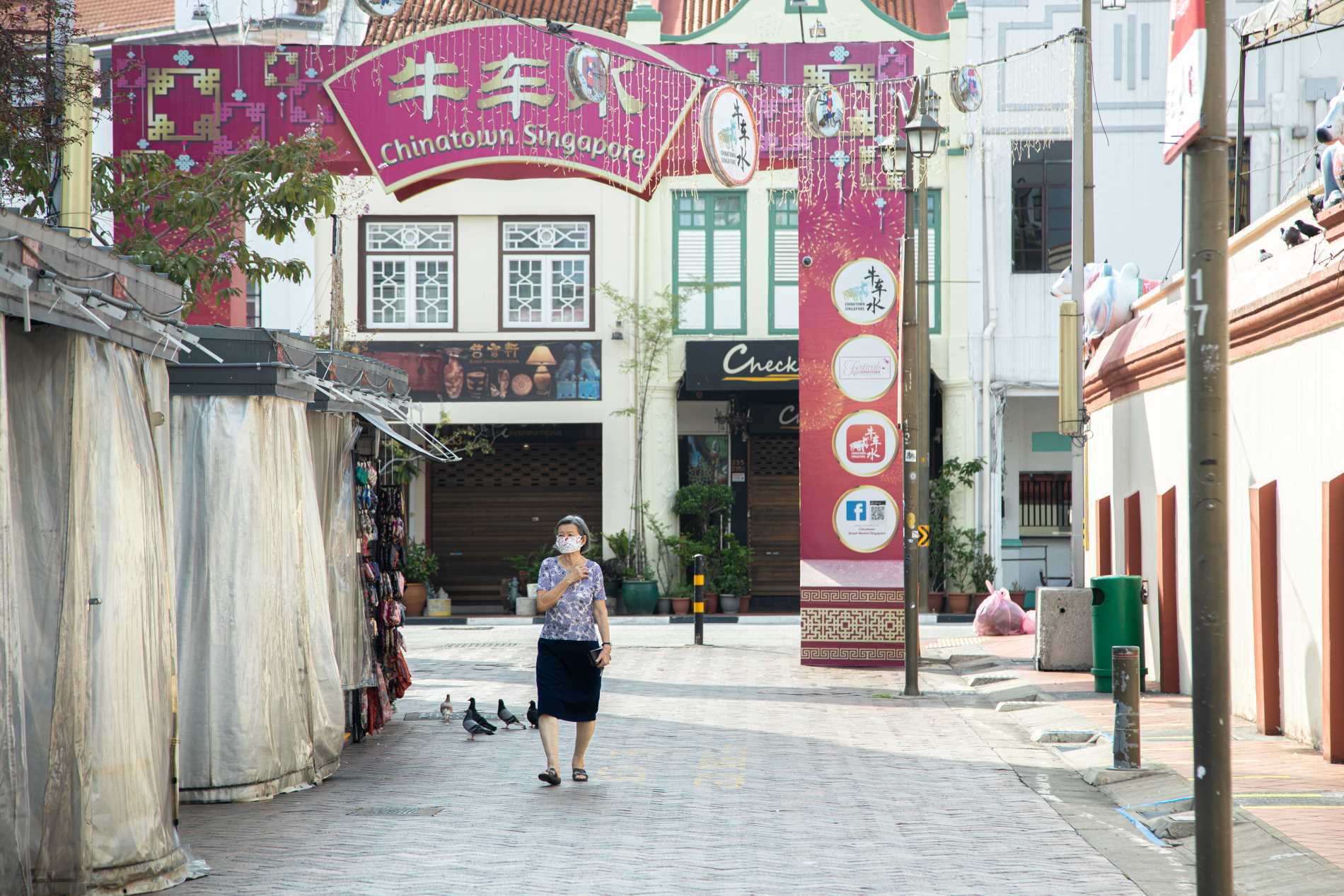 The COVID-19 pandemic in Singapore has seen Singapore as one of the most celebrated countries in handling the outbreak, thrown unwittingly into the limelight and scrutinised for its migrant workers' living conditions, stemming from the record jump in new infections largely from its migrant worker population.
From 8th April, the country's curve moved from a downward trend averaging at about 70 cases daily, to a steep incline of a record 1,426 cases on 20th April, drawing shock and surprise from both its domestic residents to its neighbouring countries.
This sharp rise has led to the government implementing an extended circuit-breaker period to 1st June, to "decisively" bring down the number of cases and to detect early any "leaked" cases from the foreign worker dormitories to the community.
Our latest poll based on 12,364 respondents in Singapore, seeks to understand the people's opinion on the current situation, the impact it would have on their finances, and their general outlook towards living "the new normal". We also analyzed the public sentiment from social media conversations related to the poll to arrive at better insights.
As for the methodology used, we took the same approach similar to the recently published poll survey performed on Malaysians using 15,340 respondents in early April. You may find our Malaysian poll findings here.
respondents (Singaporeans)
Are you financially affected by the COVID-19 crisis?
Do you have enough savings to last 6 months without a job?
Yes, I do have some personal savings
No, I do not have much savings
I am not sure it will last for 6 months
Will you still have a job or be employed in the next 6 to 12 months?
Yes. My current position is secure
No. I may be unemployed soon
Maybe. Lots of uncertainties
Do you think the economy will recover in the next 6 to 12 months?
Do you think the economic stimulus package is sufficient for Singaporeans?
Do you think your leaders are doing their best to solve this global pandemic?
Yes, they are trying their best
No, there are room for improvements
How safe do you think you will be in the next 6 months after the COVID-19 lockdown is over?
Not sure, but I will take some precautions
Would you go out to public places and hang out in pubs or malls in the next 6 months?
Yes, life goes on as usual
No public places, malls, or indoor gyms
I will go out occassionally, to meet friends only if necessary
Will the lockdown (i.e Circuit Breaker) will change your shopping habit in the future?
Yes, I will continue and perhaps shop more online
No, I still prefer to shop in malls and wet markets
Do you prefer working from home or at the office during this period or in the future?
Work-From-Home is better for me personally
I cannot work at home for many reasons
I am flexible and enjoy that work flexibility
Would you travel out of the country for a holiday in the next 3 to 6 months?
Will think about it in the next 3 months
No, I will not waste my money
Would you wear a mask in public places or at work in the next 3 months?
Yes, I will definitely wear them
No, I am rather unsure of the benefits
No, I will not waste my money or
58% have confidence in the government's abilities to tackle the pandemic.
Conversations on social media showed netizens' understanding and empathy expressed towards the government and its decision to extend the circuit breaker period, further adding that the government is not at fault as the extension had to be done to ensure an effective curb to further infections. There was some show of public support following Prime Minister Lee Hsien Loong's announcement on 21st April, with messages of encouragement and camaraderie.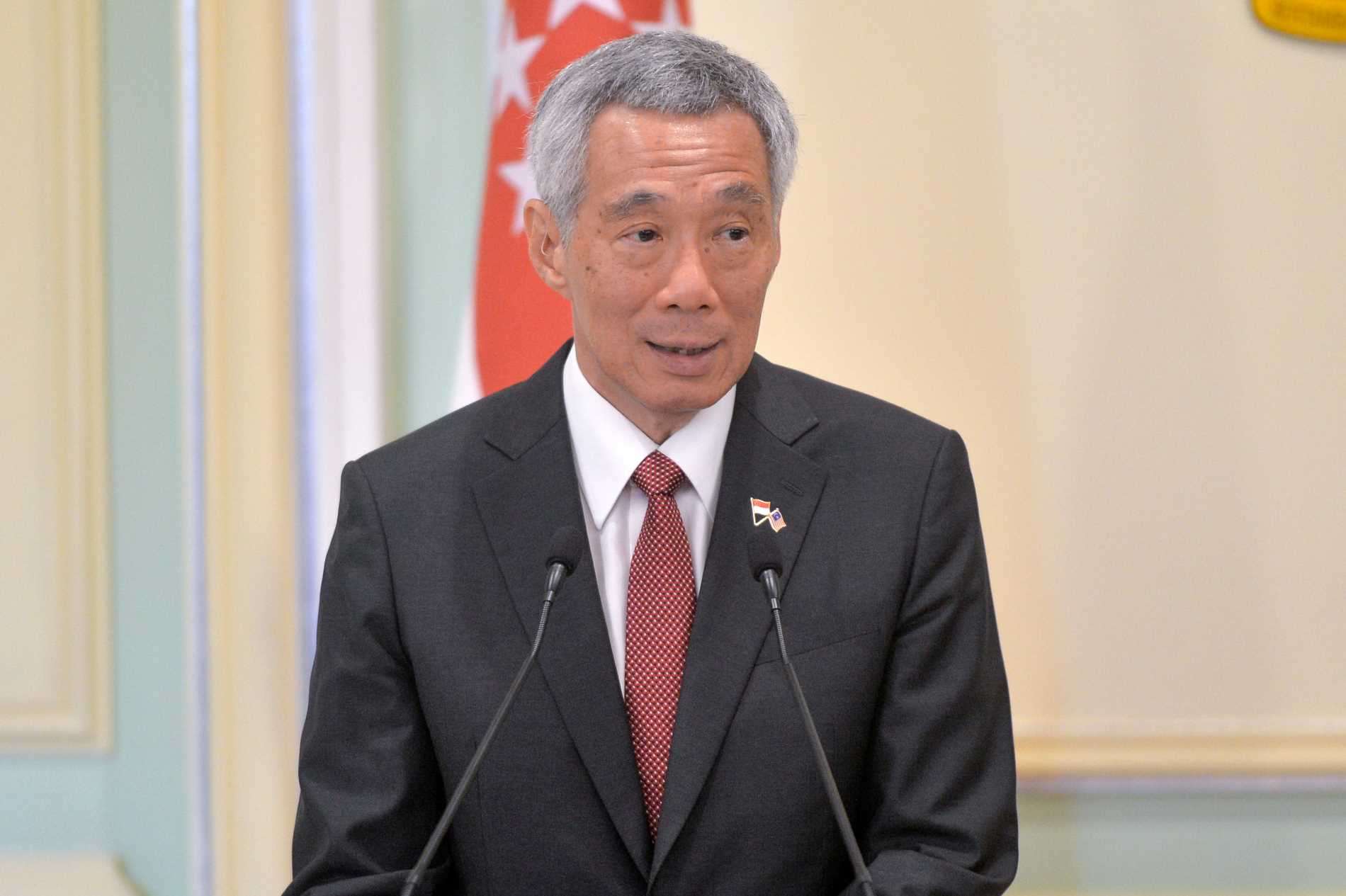 However, 31% felt that there are still room for improvements especially in pre-emptive measures which the government should have taken earlier on, such as a lockdown, to prevent a situation such as the current one from arising.
Comments highlighting the lack of sufficient changes or measures imposed on the dormitory living conditions for foreign workers, where leaked videos allegedly showing workers still mingling with others on different floors in cramped living quarters, also added to public dissatisfaction.
59% of residents are financially affected by the pandemic, 46% are uncertain of their employment status in the next 6 to 12 months, while 1 out of 3 respondents admitted to not having sufficient savings to last 6 months.
With the decline in international travel and closure of businesses, Ministry of Manpower reported that the number of retrenched workers have increased since January and is expected to continue rising in the coming months, with economists predicting up to 200,000 job losses in Singapore in 2020.
Salary cuts, reduction in recruitment budgets and hiring freeze were also found to be amongst the measures some companies were willing to take, with some companies "disguising retrenchment" via resignation requests or department transfers with significant wage cuts.
57% appreciate their flexible work schedules, while 23% prefer a Work-From-Home arrangement.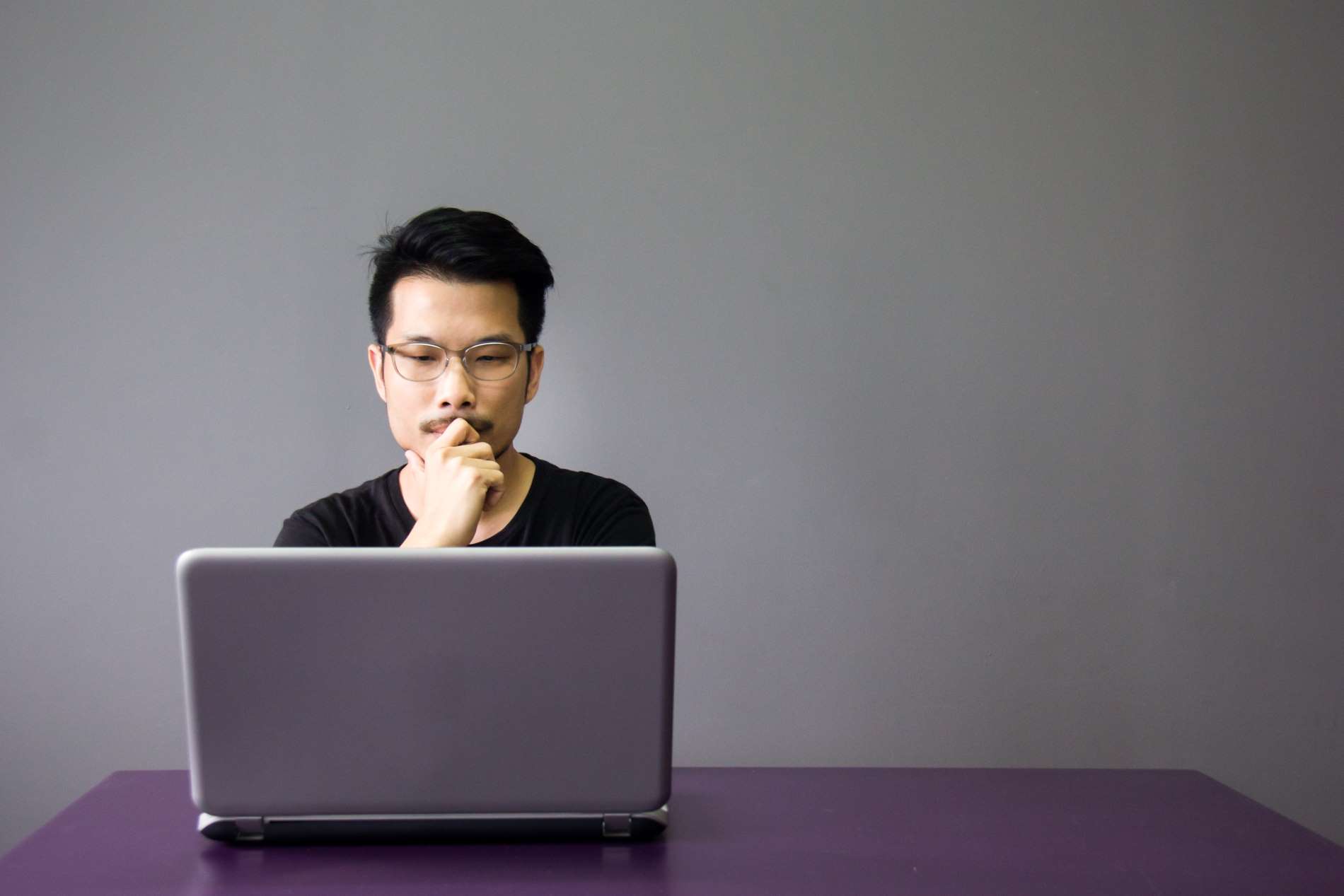 Increased adaptability to working from home as well as the flexibility in managing time, have shown the public's encouraging response to a Work-From-Home arrangement. Companies may want to explore refining policies on work flexibility so as to encourage productivity from interested employees.
Changing of working behaviour will also potentially impact rental income for property players and landlords at large. Real estate companies and agents may need to pivot to find a new business model that promotes work-life balance whilst at the same time retaining rental yield over a longer period.
83% are committed to maintaining safe hygiene practices, 23% would resume being active in public places, but only 20% would feel safe in public.
A large number of respondents agreed that they would continue wearing face masks for the next 3 months, with 17% saying that they were either sceptical of the need to wear masks, or that they would not be bothered with purchasing them.
It is also worth noting that the Singapore government has formed a task force to raise hygiene standards and inculcate a "new way of thinking" that will shape public practices. For example, eating on trays so that dropped food will be on the trays and not tables, and also for people to consider not sharing food altogether.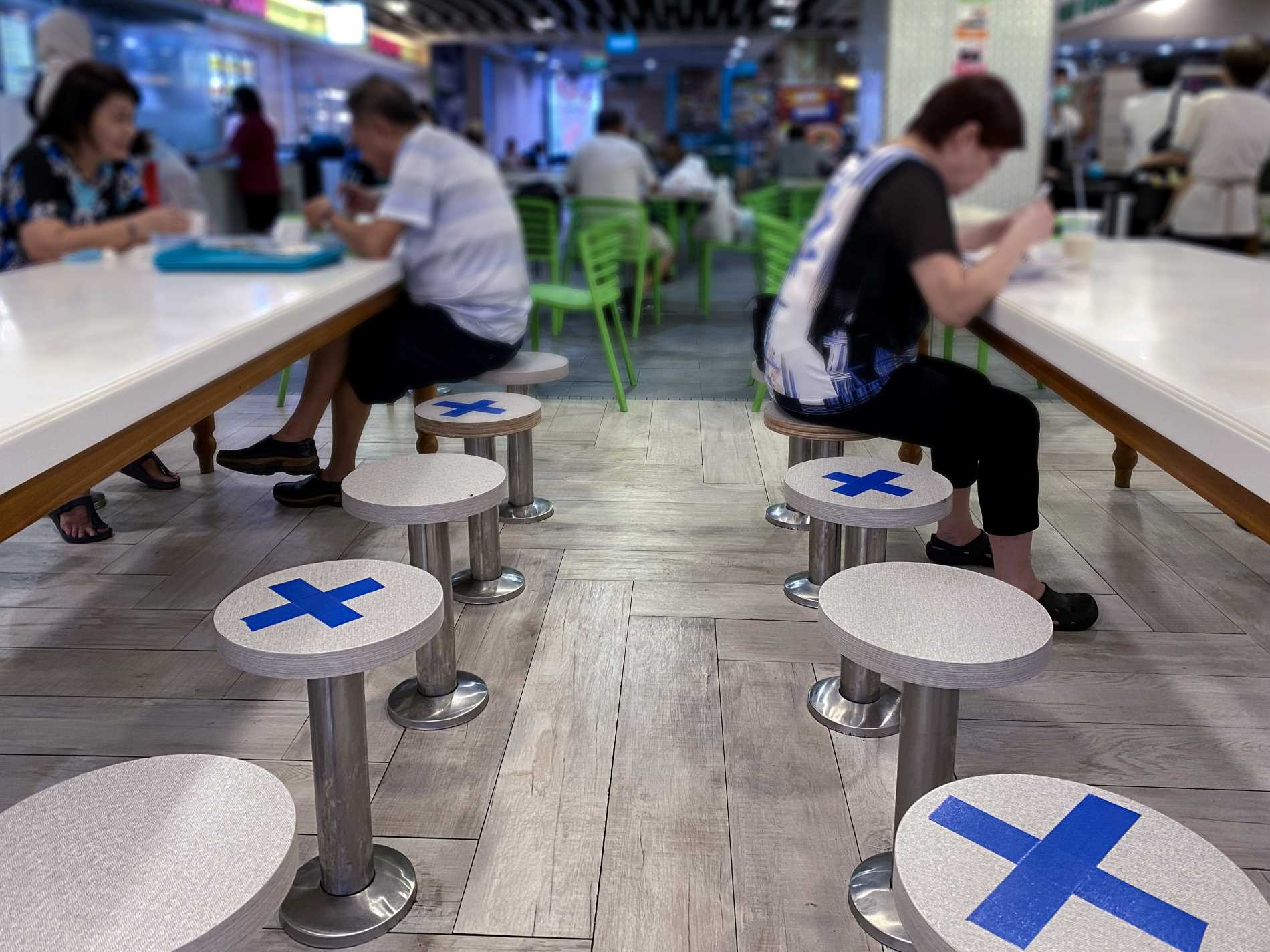 The rising numbers of cases could have contributed to the community's awareness of the importance in maintaining safe hygiene practices. Meanwhile, reports citing 68% of community cases being "unlinked" with unknown origin, may also explain the public's continued wariness on public safety and infection risks, due to fears of "hidden reservoirs" of cases. 
While only 26% would cooperate in restricting their movements outdoors, 52% have expressed their willingness to leave the house to occasionally meet friends, while the remaining 23% felt that they would resume normal outdoor activities and visit public places.
1 out of 2 respondents feel the economy would not recover within the next year, and that the economic stimulus rolled out is insufficient.
Despite a SGD5.1bil third support package rolled out by the government and a total of SGD59.9bil spent on weathering the crisis, the country's GDP is expected to further decline due to disruptions to international trade. The overall budget deficit for 2020 is also expected to reach 8.9% of the GDP.
The stimulus support package which include one-time cash assistance of $500 was perceived to be insufficient for most Singaporeans. And despite the COVID-19 Support Grant to provide longer-term financial assistance and job support for middle and lower income, the growing economic anxiety and worry may have contributed to the above poll results.
Half of the respondents would be giving up traveling temporarily.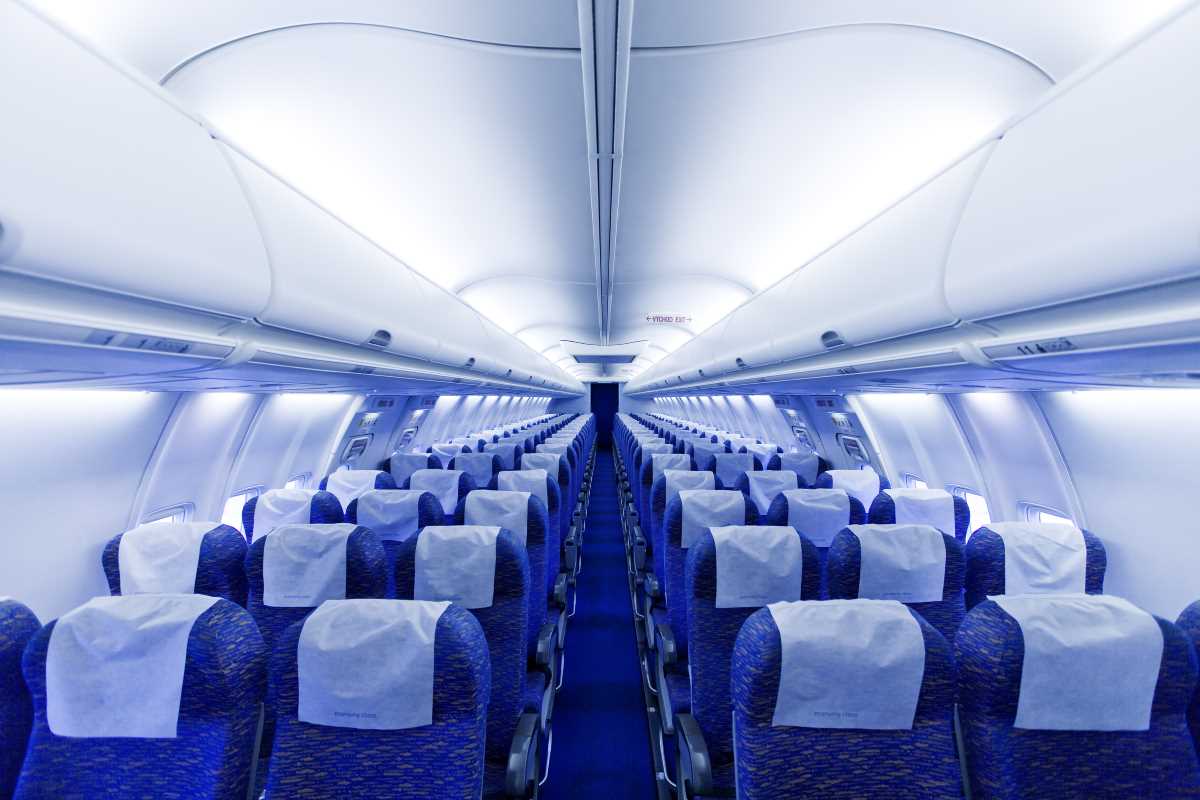 With the multitude of travel restrictions imposed globally, half the respondents opined that they would not want to travel out of the country within the next 6 months. This comes after reports of widespread reach of infections in other countries which are also tourist hotspots, leading to higher fatality rates than that in Singapore.
Meanwhile, the International Air Transport Association (IATA) survey showed that 40% of airline passengers indicated that they will wait 6 months or more before travelling again.
This will put further strain on the tourism sector for both Singapore and Malaysia. Neighboring country Malaysia is dependent on Singapore tourists – 5.3 million Singaporeans visited Malaysia as tourists in 2019. And that excludes 350,000 daily travellers going through the Johor-Singapore Causeway.
Tourism will impact SIA greatly as air-travel demand will not see a full recovery until the second quarter of 2021, or even in 2022. But a bigger threat to Singapore's economy is its position as a connecting hub for international airlines.
Prime Minister Lee Hsien Loong once said "The bedrock of Singapore's success over the past 50 years lies in the Republic's determination to be a multiracial society, the culture of self-reliance and mutual support, and the faith maintained between the Government and its people."
Despite concerns and fears from the majority of the public, it was observed that Singaporeans largely have called upon one another to be united and empathetic towards the fight against COVID-19. The public is largely grateful for the government's preparedness in dealing with the alarming surge of infections through extensive cash handouts and support for businesses and individuals, though the extent of challenges of the circuit breaker extension upon the public remains to be seen if the public does not play its part.
However, the worst is yet to come.
Manufacturing contributes a large percentage of between 20 to 25% to Singapore's annual GDP. The industry is now severely hit by supply chain disruptions and delays in the return of foreign workers as a result of the lockdown and travel restrictions during the global pandemic.
And coupled with the tourism industry coming to a complete halt, the potential loss of $17.7 billion (from direct contribution to GDP) is causing more anxiety to an island that has been operating as an international business and aviation hub for decades.
New opportunities will emerge to revive the economy and that can only happen through strategic partnerships between countries. Can Singapore stand tall and emerge as a winner during this crisis?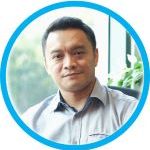 Shahid Shayaa is the founder and managing director of Berkshire Media. He is on a mission to drive data-driven insights and communication strategies for companies. Specializing in machine learning text algorithms, he publishes various scientific papers on social media analytics to better understand consumer sentiment, emotions and behaviour for marketers and campaign managers.
Disclaimer: This information published by Berkshire Media Sdn. Bhd. is for information purposes only and should not be regarded as providing any specific advice. Recipients should make their own independent evaluation of this information and no action should be taken, solely relying on it. Whilst this information is believed to be reliable, Berkshire Media makes no representation or warranty (express or implied) of any kind, as regards the accuracy or completeness of this information, nor does it accept any responsibility or liability for any loss or damage arising in any way from any use made of or reliance placed on, this information.
This report may contain forward looking statements which are often but not always identified by the use of words such as "anticipate", "believe", "estimate", "intend", "plan", "expect", "forecast", "predict" and "project" and statements that an event or result "may", "will", "can", "should", "could" or "might" occur or be achieved and other similar expressions. Such forward looking statements are based on assumptions made and information currently available to us and are subject to certain risks and uncertainties that could cause the actual results to differ materially from those expressed in any forward looking statements. Readers are cautioned not to place undue relevance on these forward looking statements. Berkshire Media Sdn. Bhd. expressly disclaims any obligation to update or revise any such forward looking statements to reflect new information, events or circumstances after the date of this publication or to reflect the occurrence of unanticipated events. Unless otherwise stated, any views, data, forecasts, or estimates are solely those of the Berkshire Media Sdn. Bhd. as of this date and are subject to change without notice.