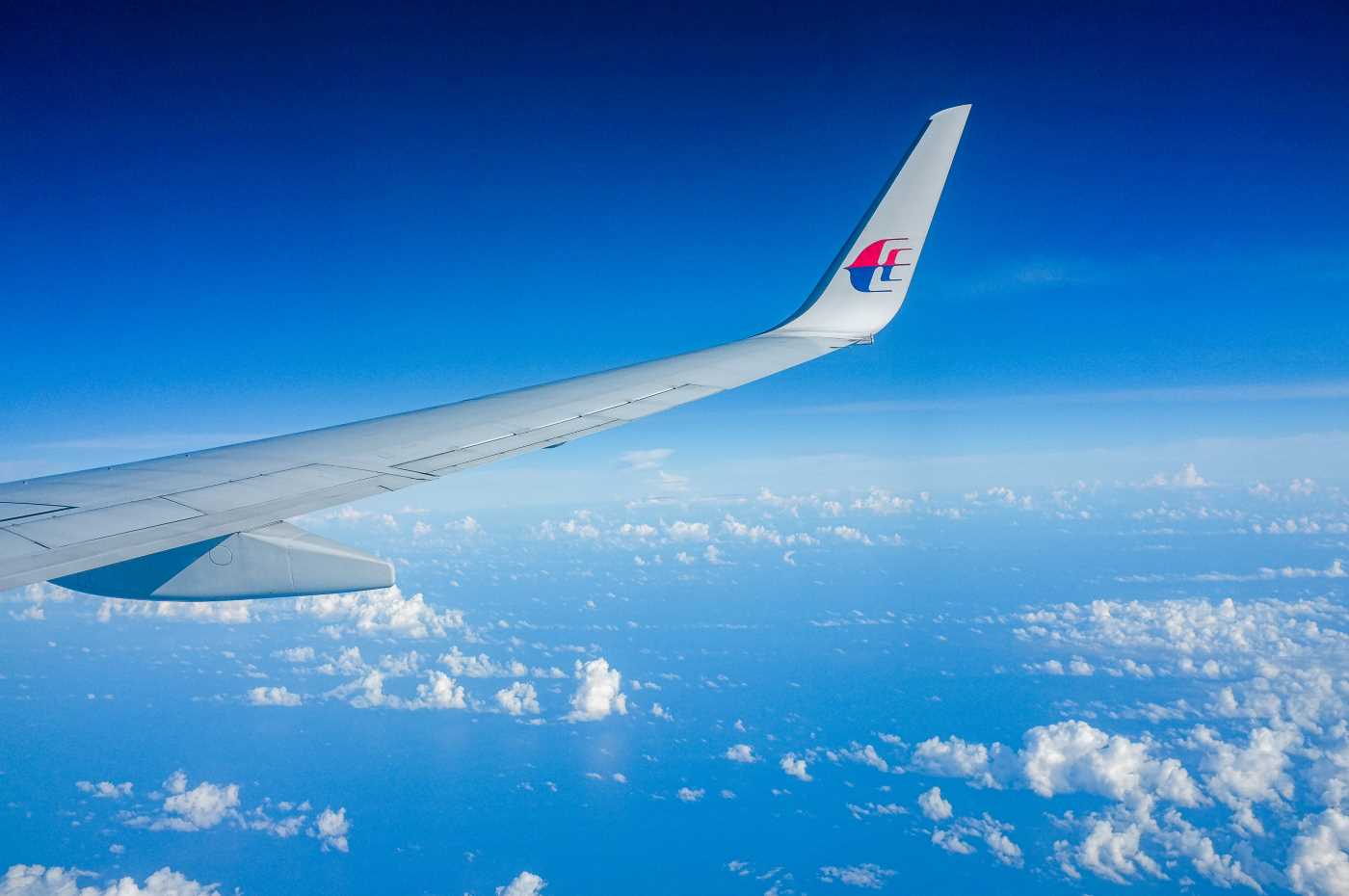 What do flyers value about our national carrier?
In the highly connected world that we live in, increased travel options have allowed people with more accessibility to flights and the opportunity to reach their desired destinations more quickly. 
Malaysia Airlines as the national carrier, had come a long way from its initial set up as Malayan Airways Limited and thereafter separating with Singapore's national airlines to become what is known as Malaysia Airlines Berhad (MAB) currently.
The company carries an average of 40,000 passengers daily, covering 59 destinations with a total network of 1,000 destinations including code-share flights.
Intense competition has also seen the national airline struggling financially, with talks about the potential merging or partnership with other major players in the industry, in an effort to save the national carrier from going under.
While various factions have noted that there is no longer a necessity for a national airline, and that the reason for holding on to one is merely out of sentimentalism for its long history, and out of respect for the country that it represents.
Despite unfortunate events in recent years which have thrusted Malaysia Airlines in an unfavourable spotlight, the company too has its share of loyal customer base over the years, which should not come as a surprise given its track record of hospitality.
Upon further study of conversations on social media, customers have identified points that demonstrate the airline's strengths and high quality of service which are often underrated.
1. Affordable travel tickets for a full service carrier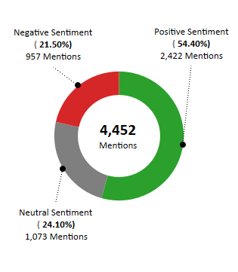 Unbeknownst to some, Malaysia Airlines is a full service carrier which offers meals, checked baggage and more included in the ticket price. Comparing against other full service airlines in its category, it offers mostly cheaper fares to similar destinations. Customers also frequently utilise the seasonal promotions for discounted tickets and good conversion rates for the Enrich Miles loyalty programme also provide flyers with the option to redeem their points for tickets, or gain better value-for-money purchases on their flights.
2. Great customer service from check-in crew and lounge staff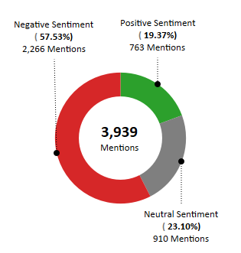 Testimonials have been given on how the frontline service crew at the check-in counters have catered to the full needs of their customers, from seamless baggage check-in processes, to assisting those who require additional support such as passengers with special needs or conditions that require seats with extra leg-room, while also arranging for wheelchairs to be on standby from the departure hall to the aircraft and vice versa. The quality of the lounge service was also commendable, with polite staff on hand to attend to flyers' needs.
1. Wide Range of Menu Options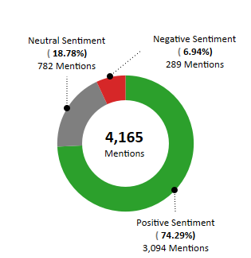 The food served in-flight, notably local perennial dishes such as Satay, Chicken Rendang and Hainanese Chicken Rice seemed to be passengers' favourites – continued to be mentioned by passengers throughout the long-haul flights
2. Entertainment & Service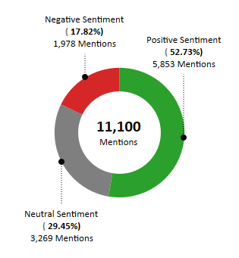 Several comments have pointed out the staff's attentiveness towards passengers' needs and towards the cleanliness of washrooms. The On-Demand Entertainment system aboard the planes also received mentions from passengers who appreciated the variety of media options.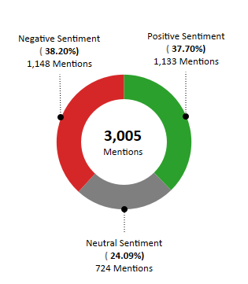 Compliments were given towards the staff's consideration in arranging mobility assistance such as wheelchairs and helping to wheel them from the planes to the terminals. Additionally, passengers have posted their gratitude towards several flight crew members who went to great lengths to arrange for passengers to claim their valuable belongings that were left behind in the planes.
Granted, there were constructive criticisms present along with compliments received, as passengers have varying levels of expectations aside from the occasional service errors or the rare unavoidable flight delays. Regardless, criticism can be taken positively as a measure of concern and interest in the airline and how customer retention can be further improved if flaws were remediated.
Monitoring on social media has become an invaluable process as part of a company's continuous progress to help identify pockets of problem areas which could be worked upon direct from the customer source, measure public satisfaction, as well as to boost the level of public engagement to further strengthen corporate image, as can be seen from MAB's efforts to attend to almost every tweet or comment left on its official platforms.
Whether the airline's valuable traits are worth investing in and refining to be able to flourish and regain a hold in the market to not just keep it afloat, but also contribute to economic development, is something that its stakeholders would have to determine and act upon quickly. It would of course be ideal for Malaysia to be able to retain its identity through impeccable service in the aviation industry, one that is highly visible in the eyes of the world.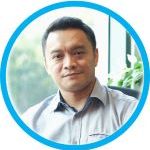 Shahid Shayaa is the founder and managing director of Berkshire Media. He is on a mission to drive data-driven insights and communication strategies for companies. Specializing in machine learning text algorithms, he publishes various scientific papers on social media analytics to better understand consumer sentiment, emotions and behaviour for marketers and campaign managers.